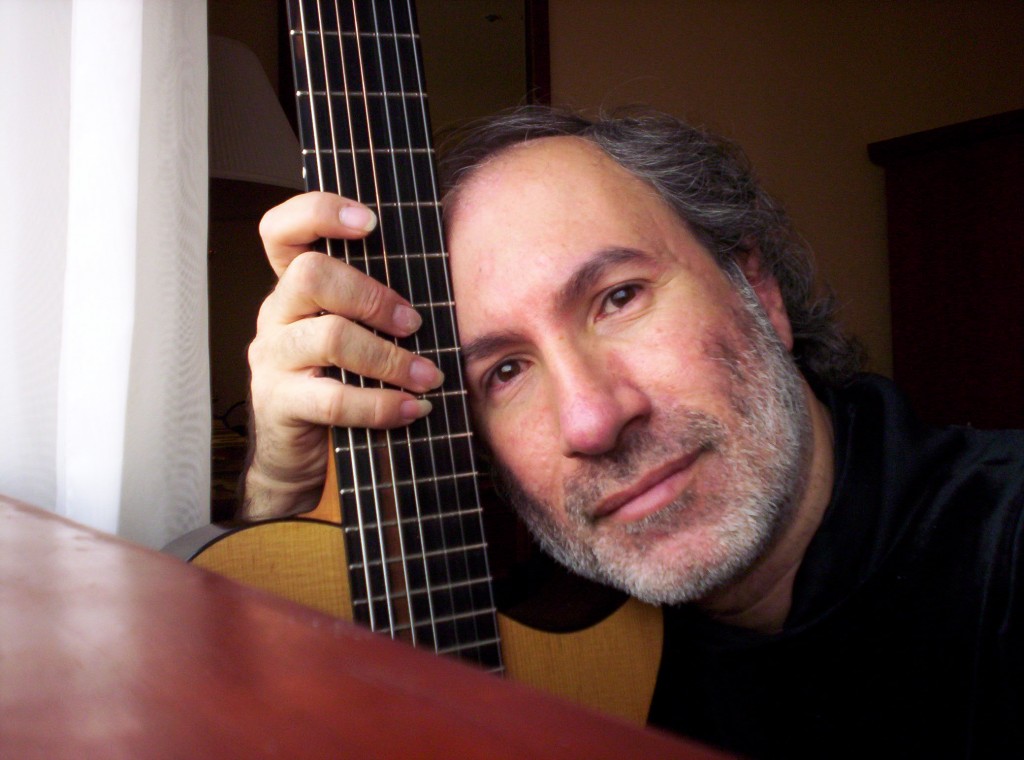 Quique Sinesi´s Musik schöpft aus dem reichen Erbe des südamerikanischen Kontinents, den traditionellen rhythmischen Candombés der argentischen Einwohner, genauso wie den melodischen Elementen des Tango, der Milonga und der Musik europäischer Einwanderer. Die Tänze werden genauso wie traditionelle Folk Rhythmen mit neuen Konzepten interpretiert, Jazz wiederum verbindet sich mit diesen Elementen und heraus kommt eine ungemein lebendige und spritzige Symbiose.
Quique begann seine musikalische Karriere u.a. als der Gitarrist des Bandonionisten Dino Saluzzi und als Mitglied des New Tango Quartetts unter Pablo Ziegler (Ex-Pianist des Astor Piazzolla Quintetts). Jazzgrößen wie Jim Hall waren beeindruckt von Spieltechnik, Ausdruck und Kompositionen dieses jungen Ausnahme Gitarristen. Quique tritt u.a. mit Charlie Mariano, Markus Stockhausen, Erling Kroner und Marcelo Moguilevsky auf. Er wurde von Jim Hall zur Überreichung des Jazzpar Prize, der größten Auszeichnung im Jazz, als Gastmusiker nach Kopenhagen eingeladen.
Seitdem konnte er bei internationalen Festivals und Konzerten seine Fähigkeiten durch eigene Kompositionen, seine emotionale Tiefe und die perfekte Beherrschung des Instruments unter Beweis stellen.
Critical Acclaim
"Eine der vielen Freuden bei meinem letzten Besuch in Buenos Aires war, das ichQuique Sinesi getroffen und gehört habe. Er wurde sofort einer meiner Lieblingsgitarristen." "Jim Hall"
" Sinesi wird vom Publikum und der speziellen Presse als einer der representativsten und als der prestigevollsten Gitarristen des Landes betrachtet." "Pablo Romero Escalada '98 (Argentinia)"
english
Quique Sinesi's music creates from the rich inheritance of the southamerican continent, from the traditional rhythmic Candombés of the argentinian inhabitants, from the melodic elements of Tango, the Milonga and the music of the european immigrants. The dances are as well as the traditional folk rhythms interpreted with new concepts, Jazz on the other hand joins together with these elements, and the result is an immense lively and sparkling symbiosis.
Quique began his musical career, as the guitarist of the Bandonionist Dino Saluzzi, and as member of the new Tango Duo Quartet with Pablo Ziegler (Ex-pianist of the Astor Piazzolla Quintet). Famous Jazz-stars like Jim Hall were impressed of the technic he plays, the expression and the compositions of this exceptional guitarist. Quique plays (among manys) for example together with Charlie Mariano, Markus Stockhausen, Erling Kroner and Marcelo Moguilevsky. He was invited by Jim Hall to be guestmusician at the presentation of the Jazzpar Prize (themost important prize in the Jazz ) in Kopenhagen. Since this time he could show his abbilities with his own compositions on several international concerts and festivals and could proove his emotional deepness and the perfectly control of his instrument .
" One of the many joys of my recent visit in Buenos Aires was meeting and hearing Quique Sinesi. He became -instantly- one of my favorite guitarists. "Jim Hall"
" Sinesi is considered by the public and by the specialized press to be one of the most representive and prestigious guitarist in our country" "Pablo Romero Escalada '98 (Argentinia)"